A special wrought-iron-gate design
---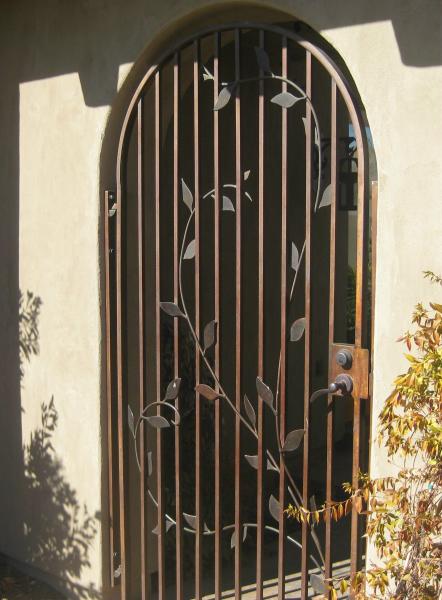 Finish the look of your home with a decorative wrought-iron-gate . Nothing makes a statement like a fancy gate. The rest of the house can be plain jane and still look sophisticated with this addition. These special stylish works of art simply kick it up a notch.



Whether the gate is for a backyard pool or a private courtyard, it will designate a special private area it the gate itself is special and private. The weaving of grape vines or leaves in and out of the pickets, is an intro to the garden behind the gate.

---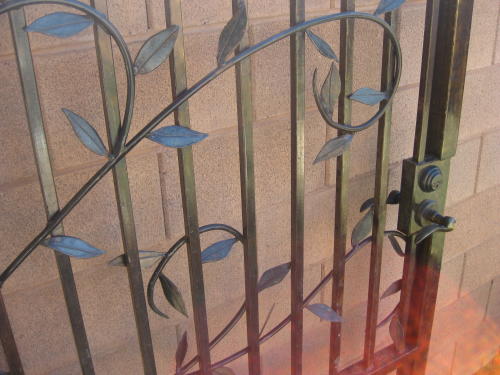 With the use of a plasma cutter these unique designs are possible with extreme detail and precision. One thing I really love about southwest landscaping is the interjection of yard art into the different components of a home and landscape. Bold statements with shapes and functionality fit together nicely and they define this era of architecture.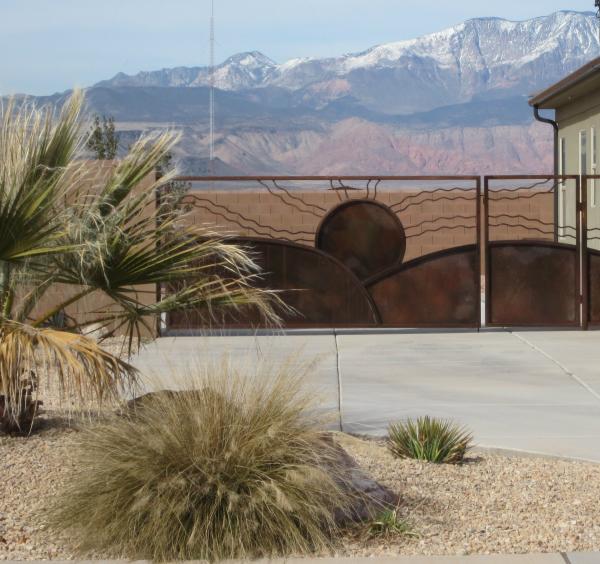 When you consider what style of iron gate design you don't have to go all fancy though. Even a simple design looks good, especially when other elements of the landscape are complicated and busy. This gate has a little bit of layering with the size of the outer frame being a little larger than the inside pickets. What a great combination of sizes and contrast colors.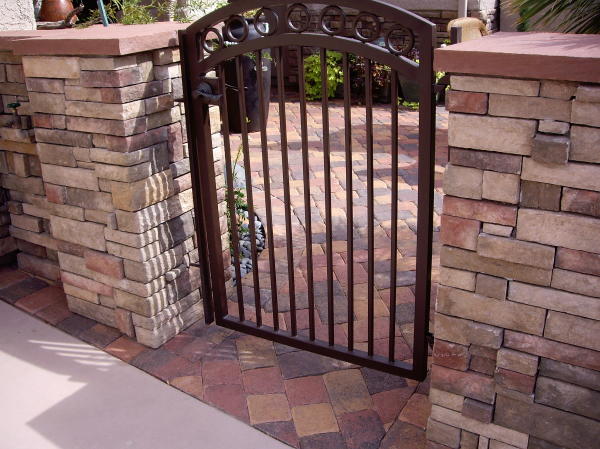 A solid gate lets the observer know that privacy and security are the reasons there is a gate here. This design looks like it could be very heavy, but actually the simple design is just a frame with coragated roof metal to fill in the center. It is actually quite lite. The gates swing open easily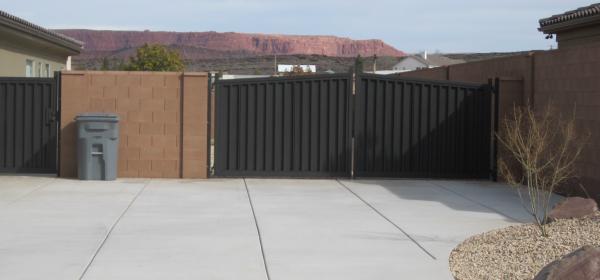 ---