Incorporating great landscape design ideas when landscaping-yards
---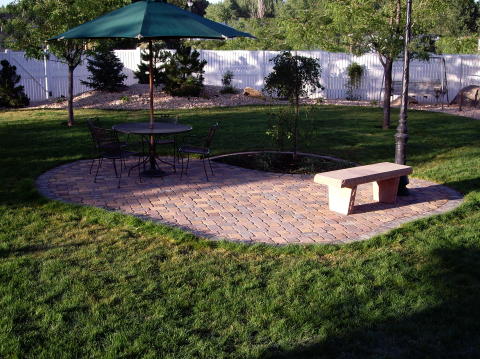 The basics of landscaping-yards starts with your own wants. What do you want in your yard?
More than likely you've already started planning in your mind what you'd like to do with your front yard landscaping or your backyard landscaping.

Now, start thinking about the functionality of your yard. How will your yard be used?
Where will your outdoor gathering area be? Maybe you would like to have a fire place or fire pit. It's sure to be the gathering place on saturday nights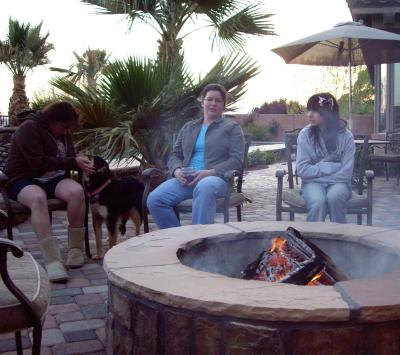 Outdoor Fireplace page

Patios make great conversational areas. Creating a court yard patio with a wall fountain provides a subtle sound of water and privacy while still being able to enjoy the surroundings.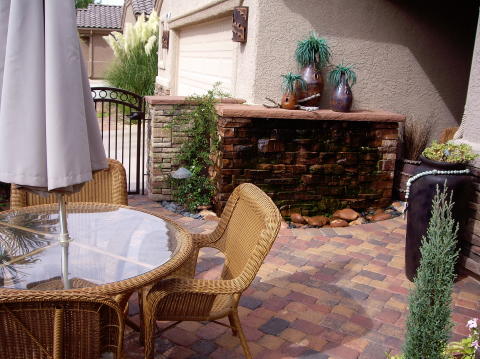 Small Yard Landscaping

Maybe you enjoy flower gardens. Perhaps you should plan an area to enjoy the colorful peace and quiet that a flower garden gives, couple that with a patio to sit and relax while enjoying the sweet smells and beautiful colors associated with the flower garden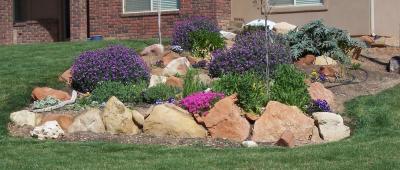 Flower Garden page
Where will you place lawn and how do you access your house? Do you need fencing of some sort? Also consider whether or not a fence or retention wall may give you more usable space.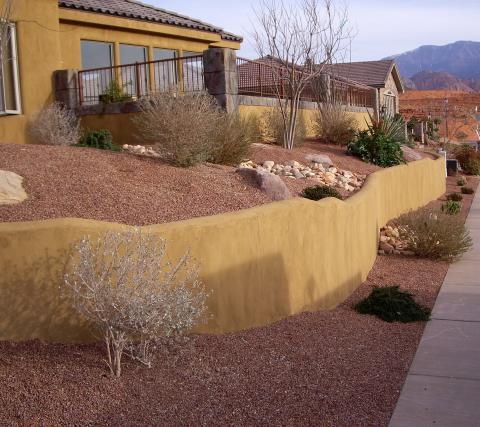 Retention Walls The curved retention wall above lessened the slope and enabled us to have more usable space around the house. It doesn't look half bad either.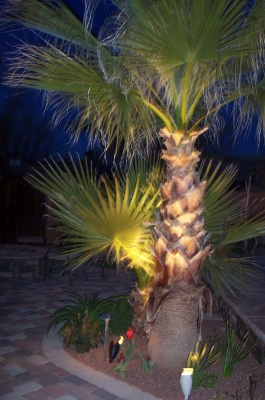 malibu lighting

Lighting is an excellent way to display your landscaping. It also gives and indirect light to the surrounding plants and surfaces at night. It's what I like to call the romantic glow.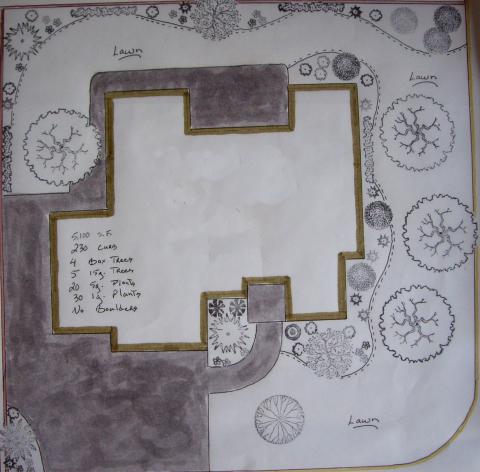 Planning
You will need a design plan to get started in the right direction. Your ideas should be portrayed on the design.



video of picture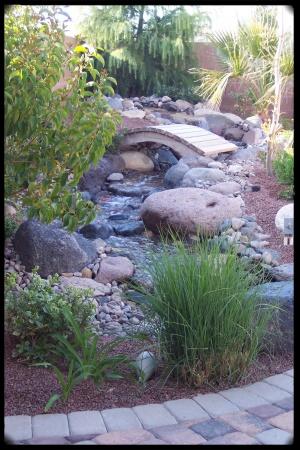 waterfeatures
Water features add personality and distinction to your yard. Such as a fountain, pool, bird bath, or pond-less stream. Brick paver patios add a soft feel to any area




Flagstone Patios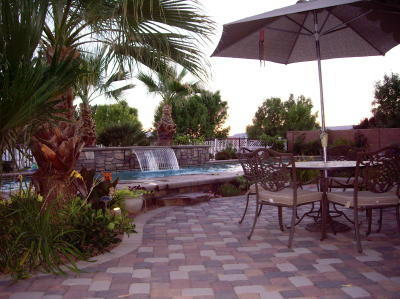 You can create a unique environment in your landscaping that is a special retreat from the rest of the world.

Planning and deciding what features you want to enhance your home and yard will ensure a good end result when landscaping-yards

CONTINUED
---
Home
---
The basics of landscaping-yards ......top of page