For a controlled environment garden-grow-boxes keep it real
---
Nothing takes control of a garden area like garden-grow-boxes and a brick garden patio . The bummer thing about a garden is the mud and weeds that are always present. Controlling this can create a whole different feeling when you enter a garden. A garden patio creates space for a table and chairs or just a wheelbarrow, space is a good thing. Nothing like watching things grow and picking tomatoes from your own garden.

I've experimented with lots of different types of vegetables, in my garden and I love learning more and more each season. In our climate we start picking tomatoes and squash on about the 5th of june and the plants keep producing until august. Thats about the time the folks north of here, like my parents, start to pick their gardens. I go visit them in august and september, just for that reason.
---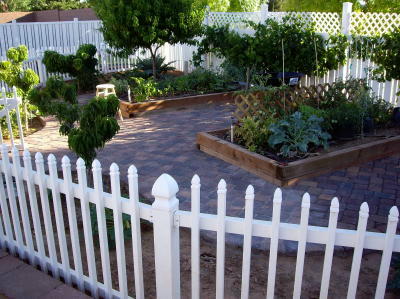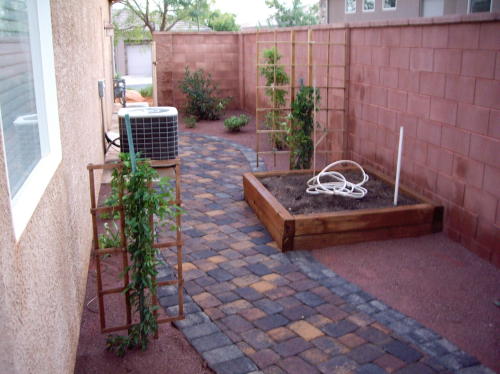 These guys wanted a small herb garden planter box for growing fresh herbs like basil, and . So here is a good solution. It even has its own dedicated circuit on the irrigation system,and access is no problem with the pave stone walkway.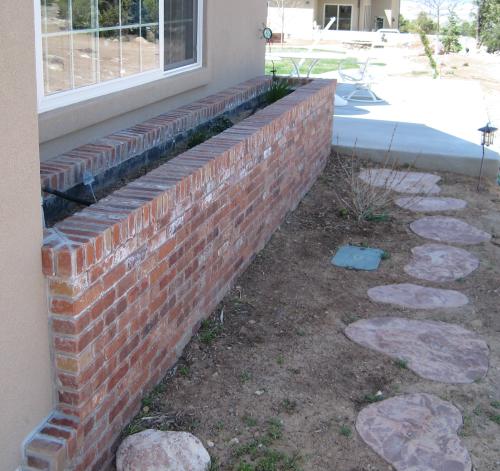 ---
Maybe you want a series of brick covered grow boxes. Here is how that looks. She's really happy, I would make them a little bigger though. In the next pic. you can see how these grow boxes fit into the yard.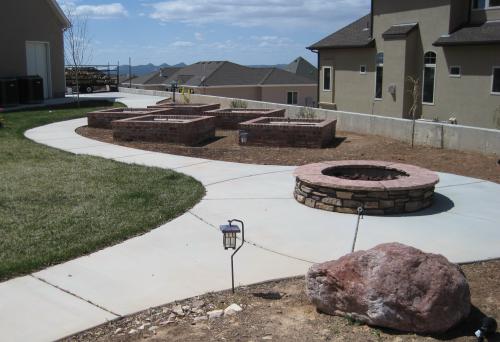 Yes, the path creates great access to the garden and the entire yard. It also acts as a border for the lawn. Of course this whole thing looks better when there is a garden and greenery in the planters.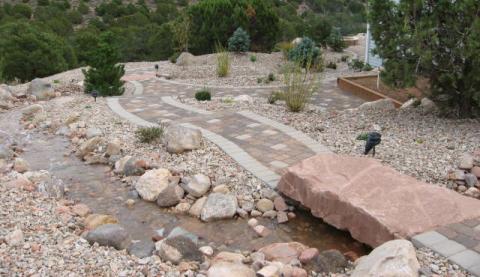 Here the garden-grow-boxes are behind the tree in the picture, but I wanted to show the path that gets you to the garden patio and planter boxes. There is also a creek water feature nearby to add some nice sound to this environment. Wind is a big factor at this location, so we placed the garden planter boxes down wind of the house. This keeps the garden from drying out because of the wind.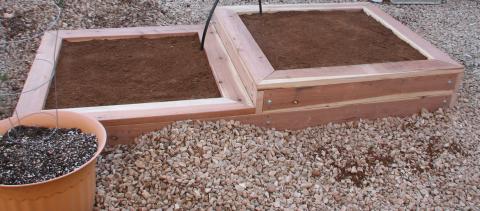 Now these folks didn't want a very big garden,they only wanted some vegetables and some flowers in the background to spice up the landscape. Around here a small space is all they have, but you'd be amazed at how many different plants you can fit in this planter box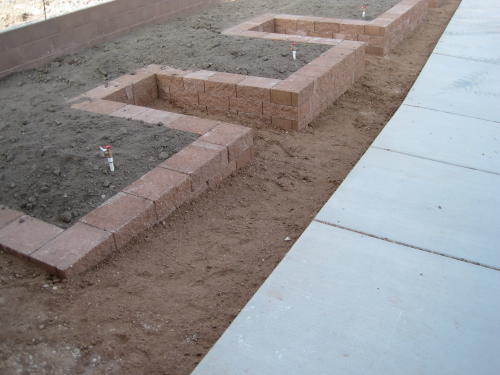 If you're looking for something more permanent try this design. We used Diamond Wall step blocks to create this garden grow box. The funky shape allows them to have a row of berries along the fence and still gives them access to the individual areas. Notice the water sources everywhere. Can't ever have to many options when it comes to water.
---