Cosmetic and functional ideas-for-landscaping-a-hill
---
You can create curb appeal with these ideas-for-landscaping-a-hill and have the nicest looking landscape on the block. A good design compliments the home and works together with architecture to create attractive, eye catching overall look to the home. A slope can be a challenge when planning the irrigation and grading, but a landscape like this can also present your home in a more majestic manor.
---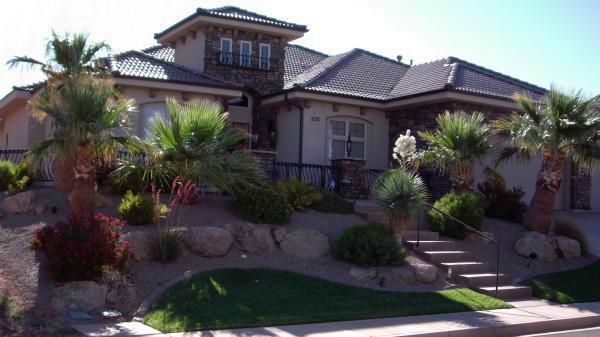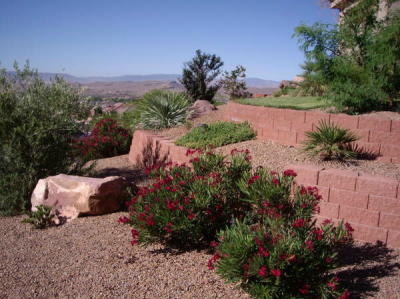 Use retention walls to level the lawn at the top of the slope. The retention walls do wonders for the look of the landscape. They create landscape borders with color variation, and establish separate elevations for the different terraces.


When you include retention walls in the yard design, it adds a touch of sophisticated control. Also the separate terraces slow the water erosion and control the landscape drainage.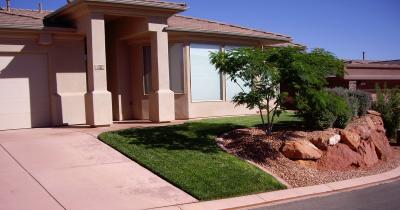 Stone walls add a more natural texture to the look. They must be installed correctly to control erosion. A heavy landscape fabric should be laid behind the wall to prevent dirt and rocks from seeping through the wall and compromising the integrity of the wall.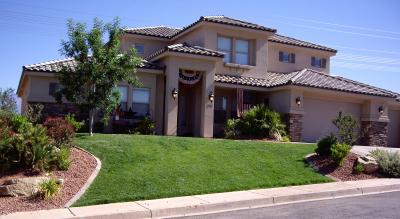 Of course covering the slope with grass is the cheapest way to go, but then you must be concerned with the landscape drainage . All of the irrigation water will run to the bottom.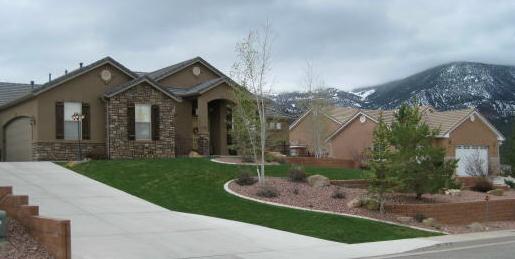 When I am landscaping slopes I like to include lawn around the drive and walk edges. Since those grades are already established it is usually easy to follow the grade of those hard surfaces, and also because I like to have lawn touch the patios and walkways in any landscape design . I prefer to use landscaping blocks called Diamond Block to create the retention walls. No mortar is used when stacking these blocks. The diamond wall design is based on the ancient roman design using weight and friction to create a wall to hold back the earth. In the photo above we created a landscape for the sloping front yard that blends the sloping lawn into terraces created by the retention walls. Various groups of landscape trees are used to create islands of greenery and shade.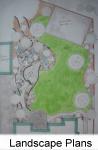 Home


---
Great ideas-for-landscaping-a-hill top of page